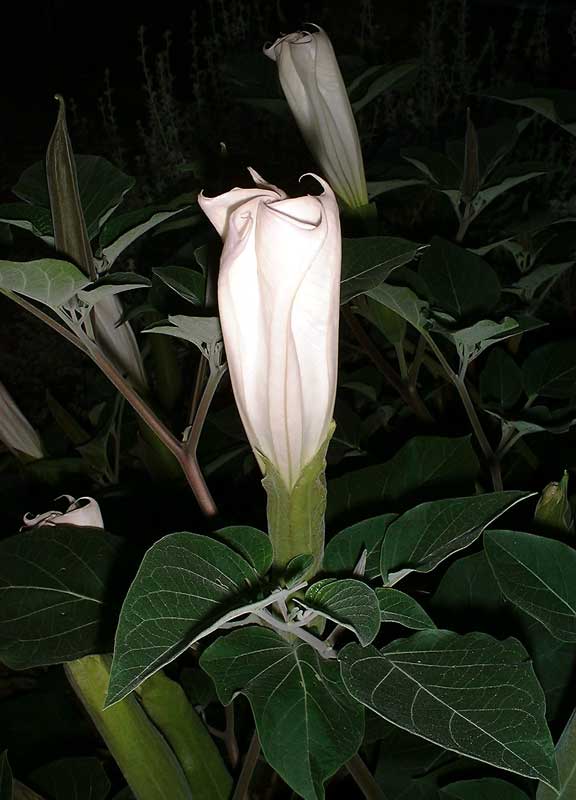 last night the moon spilled her song across the fingers of white flowers. 
night's hummingbirds, enormous thick winged moths, 
tangled up in all that moon glow and pollen, 
drifted heavy in the welcome coolness, flower to flower.  
i was not alone in my late night gathering. 
i kept the company of wrangling cicadas, marauding crickets, 
a back beat drone of hopeful bullfrogs,
the humid sex of moths and flowers....
and all that languid moon light 
seduced again by nights raucous choir.

 in the sun bright mountains of arizona this day came too early. 
the sky is impossibly blue. 
the sun already leans hot gold across pines and cactus alike. 
the heat licked landscape admonishes me for sitting behind this window.
fingering all the details of this work of hands,
the pond calls.
all these collections of art supplies, 
stalactites of possibilities, seem so quiet in the full light of life's allure.
all this preparation for art unraveled has me
harnessed,
head down.
from time to time i slip away from my post at this studio window,
steel away to the computer to take you all in,
mesmerized with your goings on.
return reluctantly to the tasks at hand.
again, time stands still as i lose myself in creating.
it is a cruel trick when i look up and find that another day has turned a 
sharp corner into night,
missing you.